The Art Farmer says...
Our pets are a part of the family. Enjoy a portrait of them during the holidays or keep 'em hanging around all year round!
Get Your Own Custom Painted Pet Portrait Ornament
When Farmer Jen is not teaching art classes or tending to the animals, she loves painting custom pet ornaments. You can order yours today by fillin' out the form below! Each hand-painted work of art is $25 plus shipping and receivable within 2 weeks.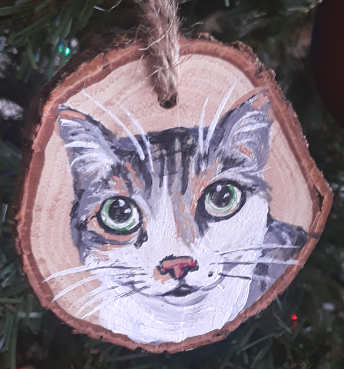 Custom painted ornaments
by Farmer Jen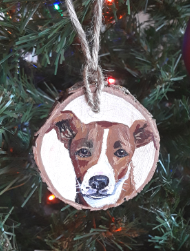 EARTH
without "ART"
is just
"EH".